Neonatal and Developing Lung
---
Co-Chairs: Peter Vitiello, PhD, MS & Krithika Lingappan, MD, PhD, MS
The goal of the Neonatal and Developing Lung Interest Group is to provide a focal point within the larger meeting for neonatal lung scientists and clinicians. The group's objectives are as follows:
To create networking opportunities for basic and clinical scientists in developmental biology, injury and repair, physiology and clinical/translational research
To present state-of-the-art presentations on important topics in neonatal pulmonology  
To support both clinical and basic research in neonatal lung science 
---
Meet the 2022 Neonatal and Developing Lung Abstract Achievement Awardees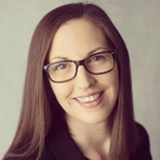 Danielle VanBeckum, MD, MS is a recent graduate from the categorical pediatric residency program at the University of Michigan in Ann Arbor, Michigan. While in residency, she was drawn to pulmonology for a multitude of reasons and was particularly interested in exploring the link between chronic lung disease of prematurity and asthma. She is continuing her pediatric pulmonology fellowship training at Northwestern University in Chicago, Illinois where she is excited to expand her research horizons while also learning to become an excellent clinician.
Nara Higano, PhD is an early career research investigator in the Center for Pulmonary Imaging Research and the Bronchopulmonary Dysplasia Center at Cincinnati Children's Hospital. Dr. Higano's research lies at the translational interface between pulmonary medicine, radiology, and pediatrics. She investigates how innovative and sensitive MRI techniques of cardio-respiratory structure and function can characterize neonatal pulmonary conditions, predict outcomes in early disease, and elucidate precise responses to various clinical treatments.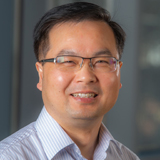 Hongwei Yao, MD, PhD was trained in the Lung Biology and Disease Program at University of Rochester, and is an Associate Professor of Molecular Biology, Cell Biology & Biochemistry (Research) at Brown University. His research interests focus on senescence, metabolism, mitochondrial dysfunction, and oxidative stress in chronic lung diseases, such as neonatal bronchopulmonary dysplasia and adult chronic obstructive pulmonary disease. Currently, Dr. Yao's laboratory research is focused on understanding mechanisms underlying senescence and metabolic reprogramming, and therapeutic target identification during lung development, injury and repair in neonates.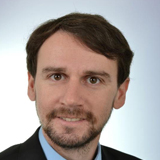 Jaco Selle, PhD is a postdoctoral researcher in the Alcazar Laboratory for Experimental Pulmonology at the Department of Pediatrics, University of Cologne. The research group focuses on the early origins of chronic lung disease. They seeks to identify factors that influence lung fate, such as intrautine growth restriction or mechanical ventilation. Dr. Selle focuses on dietary influences, particularly perinatal obesity, and how they affect lung development in the offspring. His work integrates obesity-related effects with aging processes and reveals their mutual integration in the context of early lung maturation. 
---
Past Recipients
2019
Jed Bassein, BS
Soumyaroop Bhattacharya, MS, MEd
Elizabeth Duong, MD
Linnea Honeker, PhD
---
Virtual Annual Meetings
International Conference Meeting Minutes and Agendas