Section on Medical Education
---

---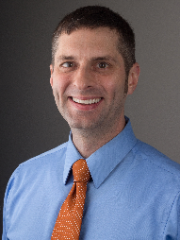 Section ChairJeremy B. Richards, MD, MA, FACP, ATSF
Welcome to the Section on Medical Education, a home in ATS for people who consider medical education to be an important part of their career. Our section was created to provide a place for educators throughout the Society to collaboratively develop and disseminate educational strategies and resources. The Section has grown rapidly since its inception and we are now over 2800 members!
If you are interested in joining the Section on Medical Education, please update your member profile and designate the Section on Medical Education as your section. You may access the form here. If you would like to learn more about our activities, mission, and organizational structure please visit our webpage.
Finally, our section aims to engage, inspire, and equip our members through newsletters, social media (twitter handle= @ATSMedED), and programming at the annual International Conference. 
We encourage you to get involved with any of our activities by contacting our Section Chair, Jeremy B. Richards, MD, MA, FACP, ATSF.