Section on Genetics and Genomics
---


COVID-19-related Genes in Sputum Cells in Asthma. Relationship to Demographic Features and Corticosteroids Fibroblast Activity Compromises Lung Function via ADAMTS4
Author: Michael C. Peters, MD, ATS Member
Description: Individuals with asthma may be more likely to suffer from severe COVID-19, and within asthmatics certain subgroups may be at particularly high risk due to biological or demographic factors. In particular, it is hypothesized that differences in expression levels of ACE2 (angiotensin-converting enzyme 2), and TMPRSS2 (transmembrane protease serine 2), which are key mediators of viral infection of host cells, could influence risk. Therefore, the aim of this study was to determine factors associated with the expression of these genes in sputum cells.

Analysis of 330 participants in SARP-3 (Severe Asthma Research Program-3) and 79 healthy control subjects determined that expression levels of both ACE2 and TMPRSS2 in sputum cells were similar in asthmatics and healthy controls. However, among asthmatics, male sex, African American race, and history of diabetes mellitus were associated with higher expression levels. Intriguingly, use of inhaled corticosteroids (ICS) was associated with lower expression of ACE2 and TMPRSS2.

These findings provide a rationale for monitoring asthmatics who are male, African American, or have a history of diabetes mellitus for worse COVID-19 outcomes, but suggests ICS use may hold potential for decreasing susceptibility to infection and morbidity. Further prospective studies of COVID-19 outcomes in populations with asthma are warranted to explore these findings further.
---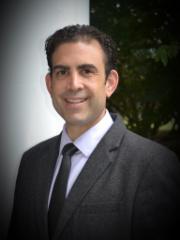 Section Chair
Victor E. Ortega, MD, PhD, ATSF

Chair: Victor E. Ortega, MD, PhD, ATSF
Co-Chair: Co-Chair - Ann Chen Wu, MD, MPH
Welcome to the ATS Section on Genetics and Genomics website! Our Section welcomes all members of the ATS, regardless of Assembly affiliation, who are interested in genetics, genomics, and other "omics" technologies (proteomics, metabolomics, metagenomics, etc.) as they relate to the many diseases encompassing the fields of respiratory, critical care, and sleep medicine. Over the past two years, our Section has grown to over 1,000 members making us one of the largest society-based interest groups for genetic and genomic investigators focused on respiratory, critical care, and sleep medicine research. The Section on Genetics and Genomics resides within Allergy, Inflammation, and Immunology, but our current members belong to numerous ATS assemblies reflecting the diverse application of omics approaches across our membership.
Genetics and genomics are at the forefront of scientific research and medical practice into the 21st century, and the number of investigators focusing on these technologies is rapidly expanding. Although the diseases encompassed by the ATS are diverse, omics-based approaches have common, overlapping themes that are beneficial to informing research and the application of cutting-edge technologies. As outlined in our mission statement, we aim to facilitate the exchange of ideas across omics researchers while increasing the knowledge and appreciation of genomics research across the broader ATS community. Section members have impacted the exchange of ideas in ATS through the programming of scientific events including quarterly journal clubs and webinars, workshops, scientific symposia, and the annual curation of over 200 abstracts submitted for the international conference. In addition, members have led and contributed to published research statements and workshops though the ATS, ERS, and NHLBI on lung precision medicine research, high-throughput sequencing, respiratory disease-related healthcare disparities, and the management of severe asthma resulting in national and international impact. 
We encourage all clinicians, scientists, post-doctoral fellows, and trainees interested in genetics and genomics research to learn more about our Section. We hope to increase the understanding of omics technologies and their applications to enhance the ability of our scientific community to address impactful research questions which could lead to precision approaches for patient care.