COVID-19 Clinician and Patient Resources
---

  Breathe Easy Podcasts: COVID-19
  Perspective On The Pediatric Covid Experience: a Podcast 
 COVID-19 Twitter Chat Archives
Critical Perspective: Management of ARDS in the Era of COVID-19: A Podcast
COVID-19 Critical Care Training Forum
Critical Care Grand Rounds Collective

Critical Care Education for the Non-Critical Care Physician
COVID‐19: Interim Guidance on Management Pending Empirical Evidence. From an American Thoracic Society‐led International Task Force
COVID-19 Critical Care Training Forum
Critical Perspective: Management of Shock in the Era of COVID-19: A Podcast
Tips for Communicating with your COVID-19 Patients on Mechanical Ventilation: A Podcast
Pulmonary Arterial (PA) Catheterization and Waveforms (log in or create an ATS account to access)
How to Read a Chest CT: Key Cases and Pearls (log in or create an ATS account to access)
How to Run a Code  (log in or create an ATS account to access)
Inpatient Emergencies: How to Run a Code (log in or create an ATS account to access)
ECMO for Respiratory Failure in 2019
Delirium, Sedation, and Long‐Term Cognitive and Psychological Outcomes
Emergency endotracheal intubation using video laryngoscopy
The Acute Respiratory Distress Syndrome - The Berlin Definition
Critical Perspective: Tracheal Intubation in Critically Ill Adults in the Era of COVID-19
Clinical Features of 85 Fatal Cases of COVID-19
To access the webcast version of ATS Store content for free, please "purchase" the item use the promo code COVID19FREE (case sensitive) at checkout. To proceed, you can click on the link with a corresponding product code or search by product code in the ATS Store.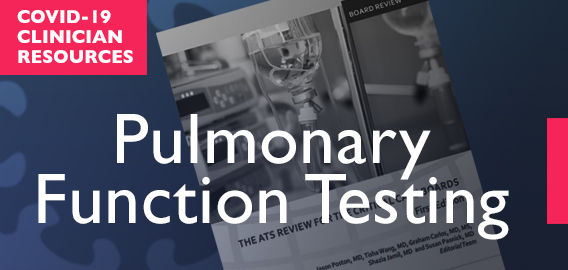 Pulmonary Function Laboratories: Advice for COVID-19

  Pulmonary Function Testing in the Real World: 2019 Updates on the Art   and Science of PFT   Product Code: 2019PG24

Pulmonary Function and Cardiopulmonary exercise Testing: Clinical Update for 2018 and Case Conference Product Code: 2018PG15

Do I Have To? Re-evaluating Common Practices in the ICU  Product code: 2019A4

Keeping My Critically Ill Patient Comfortable, Awake, Engaged, and Moving Product code: 2019B4

When the Sun Sets: Nighttime in the ICU Product code: 2019C4

Surviving Critical Illness: Optimizing Outcomes in the Post-ICU Space Product code: 2018A4

Critical Illness and the Aging Brain: Dementia and Delirium in the ICU  Product code: 2018D84

Modern Dilemmas in Critical Care: Why a LIttle Bit of Knowledge Can Be A Dangerous Thing  Product code: 2018C4

Firing On All Cylinders: Optimizing Critical Care Delivery and Improving Outcomes Product code: 2018B86

Acute Renal Failure in the ICU
End of Life Management Strategies in the ICU
ICU Emergencies (log in or create an ATS account to access)


 Critical Care Clinical Core Curriculum II Product code: 2019CC6

 Critical Care Clinical Core Curriculum II Product code: 2018CC4 (2018)

 Critical Care Assembly Clinical Education
 Critical Care (BAVLS)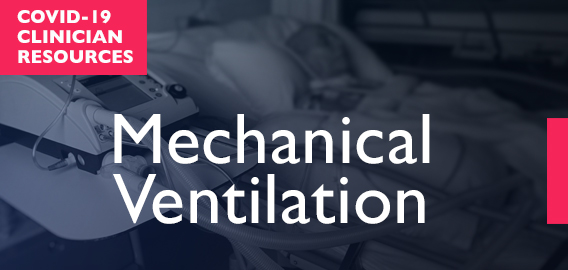 Medication and Beyond: Targeted Symptom Management for the Mechanically Ventilated Patient Product code: 2018C7
Mechanical Ventilation (Best of ATS Video Lecture Series)
Overview of Mechanical Ventilation
Mechanical Ventilation: Waveform Interpretation and Analysis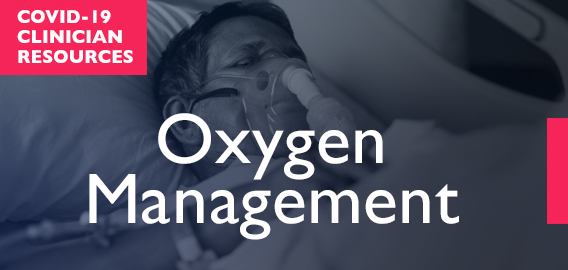 Rethinking Oxygen: Getting the Right Oxygen to the Right Patient
  Product   code: 2019A88


CMS Billing for Telehealth - Effective March 6
California Thoracic Society – COVID-19 Office Policy Template (outpatient setting) (pdf)
California Thoracic Society Workup/Management of COVID-19- A Concise Guide (pdf)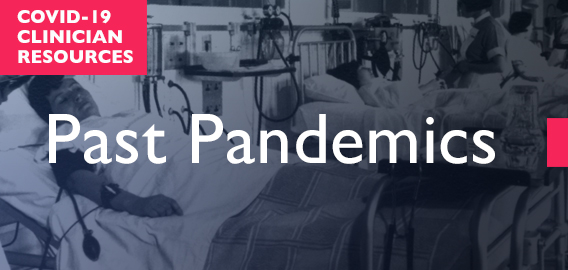 From Spanish Flu of 1918 to Today: What Can We Learn from Viruses?
 Product code: 2018A12


Battling Burnout: Overcoming the Biggest Threat to Health Care Quality and Safety
 Product code: 2018D11
Promoting Wellness in Health Care Teams: A Practical Approach
Product code: 2019WS4
ATS Wellness
 View COVID-19 Patient Resources