Patient Reported Outcomes
---

Welcome Message
Thank you for joining us at the American Thoracic Society (ATS) Lung Disease Week! This week (February 6th – 12th) is focused on patient-reported outcomes and medical data ownership.
Historically, medical studies have focused on if a test or intervention changes something diagnosing or managing about the disease, such as being able to diagnose a disease more quickly or by increasing a patient's disease-free lifespan. However, these focuses failed to capture the patient's experience of their illness. Now, there is a growing emphasis on studying health outcomes directly reported by the patient or their caregiver, which could include symptom management, quality of life, perceptions about treatment, and satisfaction with communication. Making patient-reported outcomes a primary focus of medical research allows practitioners and patients to be better partners in making medical decisions. By studying how tests or interventions affect both the disease and the patient, researchers who perform patient-centered outcomes research hope to better engage patients, help patients and caregivers make better medical decisions, and improve delivery of care.
With the increased focus on patient-reported outcomes and patient-generated health data, the question of data ownership has become more important. People are becoming more engaged in their own healthcare, using a variety of wearable devices and mobile applications to generate data about their state of health, which are often shared with the healthcare team. Ownership of these data and the data collected during routine health visits is a complex and challenging question that patients, doctors, hospitals, and lawmakers alike are struggling with.
The ATS continues to support the effort to increase patient-centered outcomes in research and incorporation of those outcomes in medical guidelines. We hope that this year's focus on patient-reported outcomes and data ownership will raise awareness of these important topics in medical research among patients, their caregivers, and healthcare professionals.
Catherine Chen, MD
Associate Professor
Division of Pulmonary and Critical Care Medicine
Department of Internal Medicine
UT Southwestern Medical Center

Kari Rosbeck
President & Chief Executive Officer
TSC Alliance
Immediate Past Chair, ATS Public Advisory Roundtable
ATS Patient Reported Outcomes Week Partners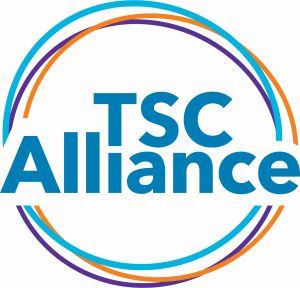 Formed in 1974 by four mothers, the TSC Alliance is dedicated to finding a cure for Tuberous Sclerosis Complex (TSC) while improving the lives of those affected.