Tuberous Sclerosis Week
---

Welcome Message
It is our pleasure to welcome you to tuberous sclerosis complex (TSC) week at the ATS.  TSC is a rare genetic disorder that can affect multiple organ systems including the lung.  It is an autosomal dominant disorder caused by mutations in either the TSC1 or TSC2 gene which lead to the formation of non-malignant tumors and cysts affecting the brain, lungs, kidneys, heart, eyes and skin. The lung involvement has been described in two forms: the first is identical to the cystic lung disease lymphangioleiomyomatosis (LAM) and the second is multifocal micronodular pneumocyte hyperplasia (MMPH). LAM is a disorder affecting the lung that is particular to women of childbearing age. While the cystic lung disease seen in TSC is identical to that of LAM, cystic lung disease in TSC can occur in both males and females. Although many patients with TSC demonstrate characteristic skin lesions, quality of life is usually most affected by the neurologic involvement during childhood and adolescence. These symptoms include seizures, cognitive impairment, autism and other TSC-associated neuropsychiatric disorders (TAND) including sleep and learning disorders, anxiety, depression and aggression. Organ involvement and symptoms of TSC can be variable from patient to patient and even within families. Clinical Consensus guidelines for diagnosis, surveillance and treatment provide a framework for managing the many manifestations of TSC.  Although disease modifying therapies are limited in TSC, ongoing research in patients with TSC and LAM has led to FDA-approval of mechanistic target of rapamycin (mTOR) inhibitors for the treatment of LAM, SEGAs in the brain, AMLs in the kidneys as well as treatment for partial onset seizures.  With our PAR partner, the Tuberous Sclerosis Alliance, we aim to increase awareness of TSC. We hope to provide resources for both clinicians and patients as well as continue to support research pursuits related to TSC and LAM.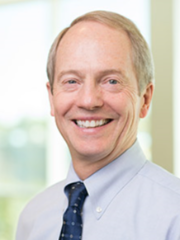 Gregory Downey, MD, ATSF     
Professor
Executive Vice President, Academic Affairs
Department of Medicine
Division of Pulmonary, Critical Care and Sleep Medicine
National Jewish Health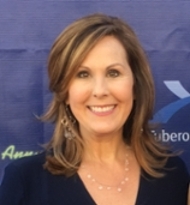 Kari Luther Rosbeck
President and CEO
Tuberous Sclerosis Alliance
Chair, ATS Public Advisory Roundtable
ATS Tuberous Sclerosis PARTNER
The Tuberous Sclerosis Alliance

Formed in 1974 by four mothers, the Tuberous Sclerosis Alliance is dedicated to finding a cure for Tuberous Sclerosis Complex (TSC) while improving the lives of those affected.