Pulmonary Fibrosis Week
---

Welcome Message
Idiopathic Pulmonary Fibrosis (IPF) is a debilitating interstitial lung disease characterized by progressive accumulation of scar tissue resulting in the loss of lung architecture and loss of respiratory function.  It is more prevalent in men than women and most common in older individuals (>60 years of age).  While there are genetic mutations that can lead to lung fibrosis, most cases are idiopathic, meaning that we do not have a good understanding of what causes them.  Patients are often diagnosed with advanced disease when they become short of breath on exertion.  Because we rarely identify patients at early stages of disease, it is hard for researchers to understand what initiates disease or causes it to progress.  Prior to 2014, there were no FDA approved therapeutics, but two drugs have been approved for use in this patient population (pirfenione and nintedanib).  While this was an exciting advance, these treatments are not cures and not effective in all patients, thus more research is needed.
The American Thoracic Society (ATS) has a long standing interest in promoting research into the underlying pathophysiology of the disease, establishing guidelines for the accurate diagnosis and treatment of the disease and supporting clinical trials of new therapeutics.  One especially important collaboration in this regard has been our association with the Pulmonary Fibrosis Foundation (PFF).  The PFF has supported research into IPF through fundraising and establishing research grants in partnership with ATS.  They have also created a patient registry and Care Center Network that are essential tools in reaching patients for clinical trials of new drugs and they organize an important research and clinical conference called the PFF Summit.  Together the ATS and PFF hope that we can raise awareness about this deadly disease and can work to improve diagnosis, treatments and outcomes for patients with IPF.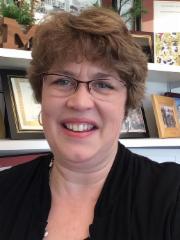 Bethany Moore, PhD
Professor
Department of Internal Medicine/Pulmonology
University of Michigan
Board of Director, American Thoracic Society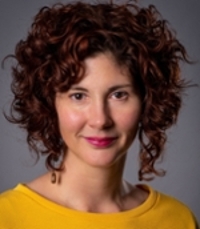 Jennifer Mefford
Director, Strategic Partnerships
Pulmonary Fibrosis Foundation  
Member, ATS Public Advisory Roundtable
ATS Pulmonary Fibrosis Partner


Founded in 2000 by brothers Albert Rose and Michael Rosenzweig, PhD, the Pulmonary Fibrosis Foundation is a 501(c)(3) nonprofit organization dedicated to identifying effective PF treatments and assisting those living with the disease. The brothers experienced firsthand the devastating effects of PF when their sister Claire passed away from the disease.  Both brothers were also diagnosed with PF, and it was their vision and dedication that led to the creation of the Foundation.