Pulmonary Rehabilitation
---

What's new
Journal Clubs 
Quarterly Bites
Podcasts
Videos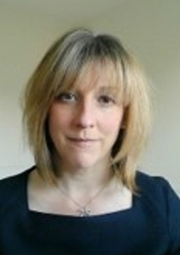 Rachael Evans, MBChB, FRCP, PhD
Assembly Chair
Welcome to the website of the Assembly on Pulmonary Rehabilitation (PR)!
The key missions of our Assembly are to:
Foster the continued development of the science of PR, and
Enhance the implementation and delivery of pulmonary rehabilitation (PR) worldwide.
As defined by the 2013 ATS/ERS Statement on Pulmonary Rehabilitation, PR is "a comprehensive intervention based on a thorough patient assessment followed by patient tailored therapies that include, but are not limited to, exercise training, education, and behavior change, designed to improve the physical and psychological condition of people with chronic respiratory disease and to promote the long-term adherence to health-enhancing behaviors." Pulmonary rehabilitation reduces patients' symptoms, and improves their exercise tolerance and health-related quality of life. 

Pulmonary rehabilitation is an evidence-based discipline based on well-designed clinical trials, with valid, reproducible and interpretable outcomes.
For many years, PR has been recommended by professional associations around the world as an essential component of care in the management of people with COPD. Sound scientific data now also exists in support of the effectiveness of PR in other respiratory disorders including pulmonary fibrosis and other interstitial lung diseases, pulmonary hypertension, cystic fibrosis, non-CF bronchiectasis, restrictive chest wall disease, asthma, lung cancer, and preparation for or recovery from thoracic surgery (e.g. lung resection, lung volume reduction surgery, lung transplantation). Pulmonary rehabilitation is now recommended in published disease management guidelines not only for COPD, but also in those for interstitial lung disease and pulmonary hypertension. Participation in PR is required before lung transplantation in most transplantation centers.
The optimal treatment of individuals with chronic respiratory disease requires combining non-pharmacologic and pharmacologic therapies. It also requires management of the patient across the spectrum of disease severity over time, and in different care venues, when patients are clinically stable as well as during or following disease exacerbations or critical illness. As a result PR has become a key component of the integrated care of patients with chronic respiratory diseases. The magnitude of benefit for key patient-centered outcomes has been found to be superior to those of pharmacologic therapies.
Our PR Assembly is comprised of multidisciplinary members with complementary clinical, educational and research interests. We have an especially strong international contingent. We welcome all new participants in the Assembly, with either primary or secondary ATS Assembly affiliation! We are very enthusiastic about linkages with other Assemblies of the ATS. We seek to further increase our membership with both American and international members. We encourage the new involvement of health care professionals from all areas of the world where patients' access to PR is currently limited or lacking. We also encourage and welcome the participation of health care professional trainees who treat patients with chronic respiratory conditions! Continued growth of our Assembly will enable enhanced representation of the discipline of PR at the ATS International Meetings. It will enable continued and enhanced collaborations among our members and between ATS, ERS and other international respiratory and primary care societies and patient advocacy groups. This, in turn, will help to foster continued growth in the science of PR and to promote access and delivery of PR to patients who can benefit from it.
Our Assembly is Led by the Following People:
The Planning Committee chaired by Michael Steiner, MBBS, MD, FRCP. This Committee is responsible for formulating the long-term plans and projects for the Pulmonary Rehabilitation Assembly.
The Program Committee chaired by Frits M.E. Franssen, MD. This Committee is charged with planning offerings at the International Conference. In addition to presentations and posters that emerge from abstract submissions, this Committee develops symposia, post graduate courses and sessions of interests to members of our Assembly.
The Assembly Web Director is Alex Robert Jenkins, BS(Hons), MPhil, PhD. The role of the Web Director is to organize and create new content for the ATS Pulmonary Rehabilitation web page.
The Executive Committee is chaired by Sally J. Singh, PhD. This Committee coordinates the activities of the Assembly.
We are eager to help members become involved in our activities. Feel free to contact us at pulmrehab@thoracic.org with your suggestions and requests.
Rachael Evans, MBChB, FRCP, PhD
Assembly Chair (2023-2025)