Scientific Abstract Awards
---
Meet the 2022 Winners -  Sarah Commodore & Kathryn McCauley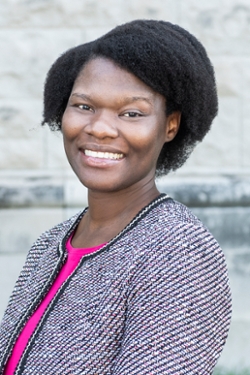 Sarah Commodore is an assistant professor in the department of environmental and occupational health in the school of public health at Indiana University.
She received her doctorate in Toxicology from the University of Georgia under the supervision of Dr. Luke Naeher. She also completed her post-doctoral training at the Medical University of South Carolina with Drs. John Pearce and Kelly Hunt. Her research interests are in air quality, exposure assessment, environmental health, and health disparities.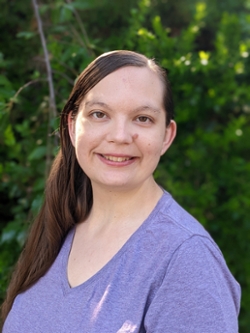 Kathryn McCauley, MPH  is a biostatistician and bioinformatician at the University of California, San Francisco. She became smitten with understanding the role of microbes in human health during her Master's of Public Health in Epidemiology and Biostatistics at the University of California, Berkeley. Soon after, she joined the lab of Dr. Sue Lynch at UCSF and has been having the time of her life harnessing sequencing technologies to interrogate microbes in a culture-independent manner. Her efforts in the field of allergy and asthma research leverage several different data types from both microbes and their human hosts to answer biological and clinical questions.
---
Description:
These awards are given in recognition of young investigators for their exceptional contribution to research submitted to the Assembly on Pediatrics.
Past Recipients of the Scientific Abstract Awards:
2021
Nara Higano, PhD
Matthew Kielt, MD
2020
Deepthi Alapati, MD, MS
Jonathan Gaffin, MD, MMSc
2019
BreAnna Kinghorn, MD, MS
Benjamin Kopp, MD, MPH
2018
Divya Chhabra, MD, MMSc
Erik Hsyinger, MD, MS
2017
Arun Pradhan, PhD
Christian Rosas-Salazar, MD, MPH
2016
Douglas Bush, MD
Anya McClaren, MD
2015
Laura Walkup, PhD
Binoy Shivanna, MD, D.M.
2014
Michelle Trivedi, MD
Chandra Mohen Reddy Tamatam, PhD
2013
Laurie C. Eldredge, MD, PhD
Amjad Horani, MD
2012
Takuji Suzuki MD, PhD
Alexander Lange, PhD
2011
Lisa Burns, MD
Jessica Pittman, MD, MPH