Assembly on Pulmonary Rehabilitation Mid Career Research Achievement Award
---
Meet the 2021 Winner: William Man, MD, PhD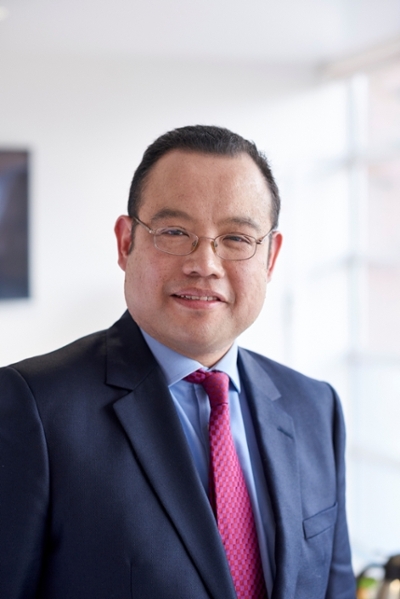 Dr. Man is a consultant respiratory physician at the Royal Brompton and Harefield Hospitals, and Reader in Respiratory Medicine at the National Heart and Lung Institute, Imperial College. He combines full-time clinical practice with a portfolio of health services research that has included randomised controlled trials and observational research evaluating the effects of pulmonary rehabilitation and other supportive therapies on the physical functioning, health related quality of life and prognosis of people with COPD and other chronic respiratory diseases. His publications have been cited over 12,000 times, including in national and international guidelines and policy documents, such as GOLD 2020, NICE 2020, the National Health Service Long Term Plan 2019, and many ATS/ERS/BTS guideline documents. Examples of his research include randomized controlled trials of post-hospitalization pulmonary rehabilitation (Man et al BMJ 2004), alternatives to outpatient hospital-based pulmonary rehabilitation such as home based therapies (Maddocks et al Lancet Resp Med 2016), interventions to improve uptake of pulmonary rehabilitation (Barker et al AJRCCM 2020), adjuncts to pulmonary rehabilitation (Nolan et al AJRCCM 2017; Curtis et al AJRCCM 2016), establishing minimum important differences for health related quality of life outcome measures (Kon et al Lancet Resp Med 2014; Nolan et al ERJ 2019), and the influence of geriatric syndromes in chronic respiratory disease (e.g. frailty, sarcopenia) in chronic respiratory diseases (Jones et al Thorax 2015; Maddocks et al Thorax 2016; Kon et al Thorax 2015; Nolan et al ERJ 2019). As a clinician, he founded and leads the Harefield Pulmonary Rehabilitation Unit, which is the first (and to date, only) pulmonary rehabilitation service in the UK to receive full national accreditation.
---
Description:
This award is given to  a PR Assembly member (primary or secondary) who has recognized scientific contribution(s) to the principles and practice of pulmonary rehabilitation and demonstrated meaningful contribution(s) to the PR Assembly activities. Relevant research contributions may include but are not limited to: program structure, program content, outcomes or outcome measures, skeletal muscle dysfunction, exercise training, adjuncts to exercise training, mechanisms underlying benefits of PR, education, self- management, health-enhancing behavior change, social or psychological support, knowledge translation and program accreditation.  Applicants may have previously received an Early Career Research Achievement Award.
Criteria:
At time of submission nominees must be a maximum of 15 years from date of highest research degree, or, if no research degree, from date of first faculty appointment (career disruption will be considered).
Proposers must sub This a mit a nomination package including: 
Details and confirmation of the nominee's status as a primary or secondary member of the PR Assembly
Date of conferral of doctoral level degree
Date of first faculty appointment (if applicable)
A one page letter from a primary member of the Assembly describing the nominee's contributions (including to the Assembly/ATS) and why the award is appropriate
The nominee's curriculum vitae, including details of career disruption where relevant.
Awards will only be given where suitable candidates are nominated.
---