Assembly on Pulmonary Rehabilitation Lifetime Achievement Award
---
Meet the 2021 Winner: Richard Casaburi, PhD, MD, ATSF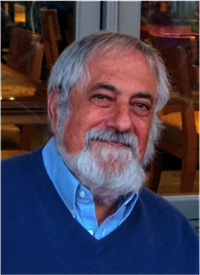 Dr. Casaburi completed his undergraduate degree in electrical engineering and a master's degree and doctorate in biomedical engineering from Rensselaer Polytechnic Institute. Five years after joining the Department of Medicine faculty at Harbor-UCLA Medical Center, Dr. Casaburi pursued his medical degree at the University of Miami. Returning to Harbor-UCLA, he completed clinical training and rejoined the Division of Respiratory Medicine faculty. He served as Division Chief for six years. He is currently Division Associate Chief for Research. Dr. Casaburi established the Rehabilitation Clinical Trials Center in 1999, a clinical research facility dedicated to improving COPD patient's lives. Dr. Casaburi and co-workers have completed more than 80 clinical research studies, including three major NIH multicenter projects. He has presented over 800 invited lectures on respiratory physiology, exercise science, pulmonary rehabilitation and COPD management.  He has published more than 350 papers and 320 abstracts. His papers have received over 74,000 citations. Dr. Casaburi is a Fellow of the ATS and also of the ACCP, AACVPR and ERS.  He received the 2020 ERS Presidential Award for his contributions to respiratory medicine.  He is on the Board of Directors of the COPD Foundation.  His longstanding involvement in the ATS included service on the Committee on Proficiency Standards for Clinical Pulmonary Laboratories and service as chair of both the Planning and Program Committees of the Respiratory Structure and Function Assembly.  He joined the Pulmonary Rehabilitation Section in 2001 and chaired the Section as it transitioned to Assembly status in 2007. He has also past-chair of the ATS Pulmonary Rehabilitation Assembly.
---
Description:
This award is to recognise a clinician and/or researcher who is considered to have made a lifetime contribution to the advancement of Pulmonary Rehabilitation. The award could be posthumous or post-retirement.
Criteria:
Recognized for making an outstanding life-time contribution to the science or practice of pulmonary rehabilitation.
Recognized by his/her peers as an outstanding pulmonary rehabilitation clinician, and/or researcher, and/or teacher, and/or mentor, and/or advocate.
May have previously received the PR Assembly Recognition Award (or similar previous PR Assembly Award).
This award is open to all health disciplines.
Nominations for this award should be by a letter from a Pulmonary Rehabilitation Assembly member describing why the award is appropriate. The cover letter should be limited 2 pages and up to 1000 words.
Nominee's curriculum vitae should be included, if available.
---
2020 – Brian Tiep MD
2019 - Alvan L. Barach, MD
2018 - John E. Hodkin, MD
2017 - John W. Walsh
2016 - Karlman Wasserman, MD
2015 - Jose Jardim, MD, PhD
2014 - Timothy Griffiths, MD
2013 - Claudia Cote, MD
2012 - Thomas Petty, MD