Assembly on Nursing Early Career Achievement Award
---
Meet the 2021 Winner: Breanna Hetland, PhD, RN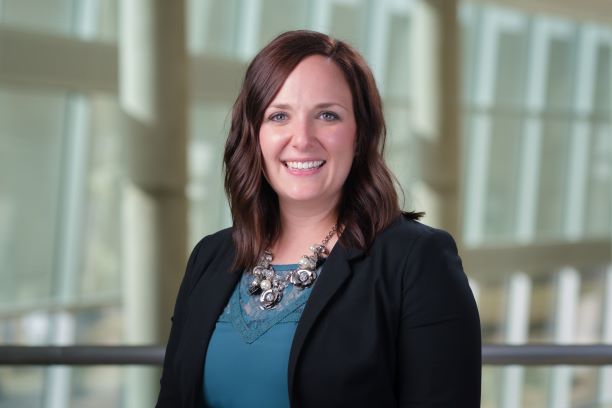 Dr. Breanna Hetland is an assistant professor at the University of Nebraska Medical Center's (UNMC) College of Nursing and a critical care nurse scientist for Nebraska Medicine.  Dr. Hetland's novel program of research focuses on designing and testing technologically driven integrative health interventions that reduce symptom burden and promote patient and family engagement in care in the intensive care unit. She graduated summa cum laude with her bachelor's degree in nursing from Southern Illinois University Edwardsville. She completed her PhD in nursing research with a focus on integrative therapies and healing practices at the University of Minnesota. She went on to complete a postdoctoral fellowship in symptom management and palliative care research in individuals with advanced disease at Case Western Reserve University. In addition, she has a certificate in animal assisted therapies from Harcum College. Her doctoral and postdoctoral work was federally supported by the National Institutes of Nursing Research and her current clinical trials are funded by the American Association of Critical Care Nurses and the UNMC Pediatric Cancer Research Group. Her contributions to nursing and steadfast dedication to enhance the science and practice of critical care are illustrated by her record of dissemination which includes 21 peer reviewed publications and numerous scientific presentations since completing her PhD in 2015.
---
Description:
The award will be given to a Nursing Assembly member who has made outstanding contributions relevant to nursing in the area(s) of research, clinical care, teaching, and/or service. Additionally, this person shows commitment and support of the Nursing Assembly and ATS. The award recognizes individuals who have made valuable contributions focused on patient and family responses related to pulmonary conditions, critical illness, or sleep disorders early in his or her career. The awardee will be presented with a framed certificate at the annual Nursing Assembly meeting during the ATS International Conference.
Criteria:
Registered Nurse
Must be no more than Assistant Professor level, and either less than 10 years after earning a doctoral degree, or less than 10 years since initially becoming a full member of ATS, whichever is earliest.
Shows commitment and support of the Nursing Assembly, and to the ATS.
Member of the Nursing Assembly (preference is given to a primary member)
Letter of nomination from a member of the Nursing Assembly documenting how the applicant meets the scoring criteria (teaching/mentoring contributions, participation in assembly or ATS activities, scientific/scholarly contributions, and contributions to clinical care).  Additional letters of support from peers, mentors, and colleagues may be submitted with the nomination but are not required.
A CV from the candidate, not to exceed 4 pages, that addresses research, clinical care, teaching, and/or service.
A copy of at least one publication, consisting of either a published abstract, dissertation abstract, or short summary of the capstone project if no published manuscript is available. 
---
2020 - Jennifer Seaman, PhD, RN
2019 - Deena Kelly Costa, PhD, RN
2018 - Jill Lynn Guttormson, PhD
2017-  Rebecca Disler, PhD, MSc, BSc, BN, RN
2016 - Nina Elise Bracken, ACNPC, MSN
2015 - Jiyeon Choi, PhD, RN