Assembly on Allergy, Immunology & Inflammation International Early Career Achievement Award
---
Meet the 2023 Winner:
Seung-Won Lee, MD, PhD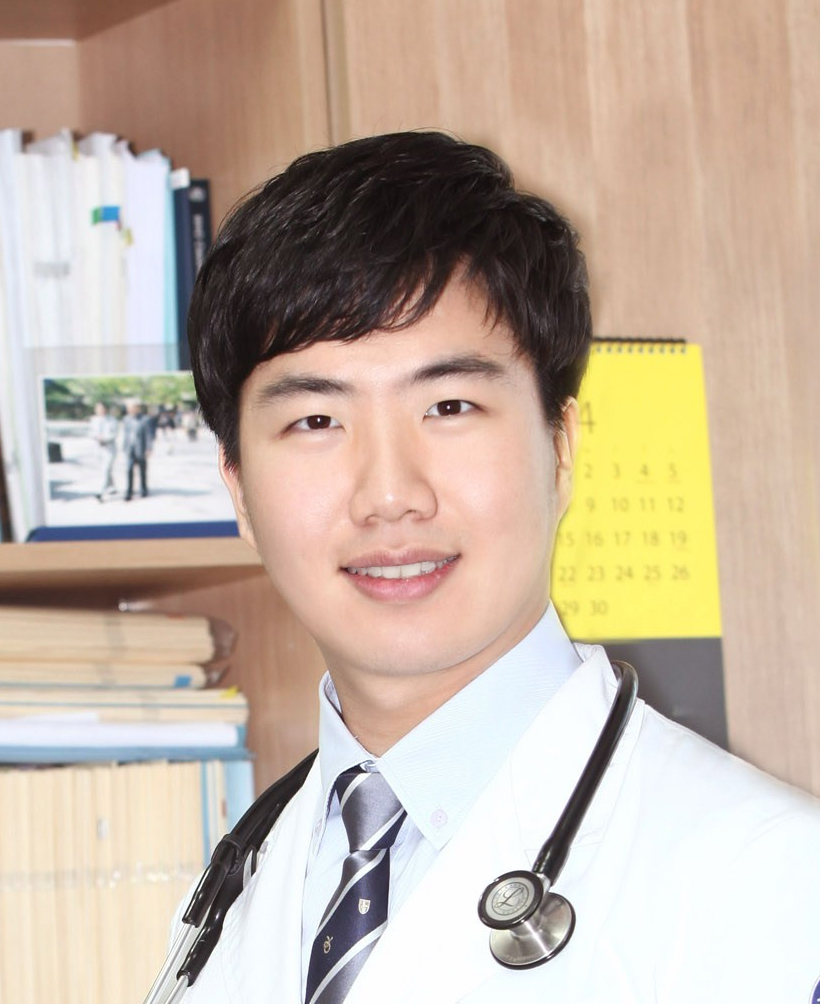 Seung Won Lee is a physician-scientist, a member of the Korean Academy of Science and Technology, and a professor at Sungkyunkwan University School of Medicine. His initial career was a public health doctor, with a particular interest in nationwide respiratory health research. Utilizing nationwide claims data from Korea, he explored the characteristics of various diseases to develop more effective treatments.
He completed his Ph.D. with a thesis on asthma exacerbation analysis due to multiple outdoor environments. The article was published in the Journal of Allergy and Clinical Immunology in 2019. The methods employed sophisticated statistical techniques, such as Convergent Cross Mapping and Distributed Lag Non-Linear models. He received a Ministerial commendation for developing this sophisticated and comprehensive model that predicts asthma exacerbation.
Following his doctorate, Dr. Lee joined the Department of Data Science as a professor and broadened his research interests to include artificial intelligence and digital health. Leveraging nationwide big data analytics, he has published over 100 papers based on claims data analysis.
Dr. Lee's exceptional research contributions are evident in his work on identifying risk factors and preventive measures for COVID-19. His findings have been published in top-tier journals, including Lancet Rheumatology, Lancet Psychiatry, Gut, and the British Journal of Sports Medicine. He insisted the need for enhanced protection measures for psychiatric ward patients, who are particularly vulnerable to COVID-19, through the interview by the Korea Broadcasting System, based on his Lancet Psychiatry research results.
In 2023, Dr. Lee is committed to overcoming the limitations of single-ethnicity results from Korean claims data by collaborating with international colleagues. His goal is to combat respiratory diseases and infections through the power of global big data, ultimately improving public health worldwide.
---
Description:
This award recognizes a junior faculty (see below) with their primary appointment outside of the United States or Canada with exemplary achievements in a scientific area of interest to the Assembly, and who demonstrates clear promise for a future of sustained productivity.  There is a single award given out per year in which the awardee will receive a framed certificate and make a 5-minute presentation of their work at the Assembly Membership Meeting. There is no monetary award for this recognition.
Qualifications:
The bulk of the awardee's research or academic activity should have been performed outside the United States or Canada.
The awardee must be a Primary or Secondary AII member.
The awardee must be an Instructor level or Assistant Professor level (or equivalent) at the time of nomination.
Limited to

nominees that are ≤ 12 years from terminal doctoral

degree (PhDs) or completion of medical fellowship training (MDs or MD/PhDs). Individual waivers of time rule will require a written statement as to the reason for waiver and will be considered on a case by case basis.
Previous awardees are not eligible for the same award.
Planning Committee may have license to shift nomination to alternative award, with permission to nominator.
Nominations:
Nominations will come from AII Primary or Secondary Assembly members.
Credit is allowed for significant involvement with other sister/brother societies in pulmonary health (i.e. ERS).
Submit a completed nomination form summarizing what the nominee has contributed to impact their field thus far and why you believe they demonstrate clear promise for ongoing productivity/achievement.
Upload the nominee's NIH Biosketch or equivalent research CV, limit 5 pages – please make sure that this reflects all of the activities noted on the nomination form.
For nominees not awarded, suggest that they be nominated again, and can request feedback from ATS AII Planning Committee chair.

 
---
2022 - Christoph Tabeling
2020 - Niki Ubags, PhD
2020 - Dong Keon Yon, MD
2019 - Kimberly Wang, PhD
2018 - Serge Grazioli, MD
2017 - Bamidele Olaiya Adeniyi, MBChB