African Interest Group (AIG)
---
AFRICAN INTEREST GROUP OF THE AMERICAN THORACIC SOCIETY
Sponsored by the ATS International Health Committee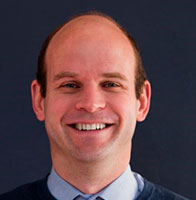 Chair:
Richard van zyl-Smit, South Africa
richard.vanzyl-smit@uct.ac.za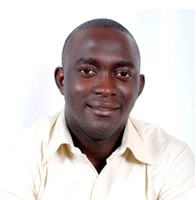 Co-chair:
Daniel Obaseki, Nigeria
danseki@yahoo.com
Click on the image to register to receive the AIG newsletter (2 per year) and other important announcements:

OBJECTIVES:
Aim to facilitate the participation of Africans in ATS and provide a focal point for clinicians and scientists interested in respiratory, critical care and sleep medicine in Africa.
Create an opportunity for the show casing of the best research in Africa through abstract sessions and awards
Encourage African delegates to be an active part of an ATS assembly and to contribute in the development of their assemblies
Support the provision of scholarships to facilitate the participation of delegates from Africa in ATS international conferences
Aim to strengthen collaborative ties and create networking opportunities inside and outside of Africa to support clinical, operations and epidemiological research opportunities in Africa.
Maximize on the opportunities of diaspora contribution in respiratory science and practice in Africa
Act as liaison between ATS and thoracic societies in Africa
Act as link for research opportunities including clinical trials within and outside Africa
Support the evolution of strong mentorship for young African researchers
Aim to provide input to the International Health Committee on issues and concerns for clinicians and scientists in respiratory, critical care and sleep medicine in Africa.
Act as liaison for the implementation of the global health agenda of the ATS through its international health committee
Advice the IHC on the key issues and needs of researchers in Africa
For additional information about the AIG, please contact Cristina Braz (cbraz@thoracic.org), ATS Managing Director of Membership engagement and Global Health.