ITS/MECOR Awardees
---
2021 International Trainee Scholarship Awardees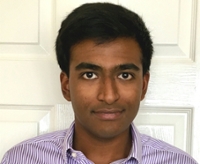 Sachin Ananth, MBBS, BSc (Hons)
West Hertfordshire Hospitals NHS Trust
London, United Kingdom
Sachin is a newly-qualified doctor at Watford General Hospital, with an interest in academic respiratory medicine. Sachin graduated from Imperial College London with multiple distinctions in the MBBS, and a First Class BSc degree in Respiratory Science. He has completed research placements at the National Heart & Lung Institute (NHLI) and Royal Brompton Hospital. Sachin has extensive experience in basic science and clinical research; furthermore, he is starting to gain experience in developing systematic reviews and meta-analyses. Sachin is particularly interested in asthma research, and his poster at ATS 2021 is part of a larger asthma project that he is doing at his hospital. His other interests include lung cancer and COPD research. Sachin has presented at several national conferences, and has published work in various fields. In addition, Sachin has a keen interest in medical education. He is the Events Officer of the Royal Society of Medicine's Respiratory section, and has organised a national webinar series in this role. Furthermore, he is the Lead Respiratory Author for a popular website used by medical students. Sachin is keen to undertake further research in severe asthma, and is happy to be contacted about research opportunities.
Contact: sachin.ananth@doctors.org.uk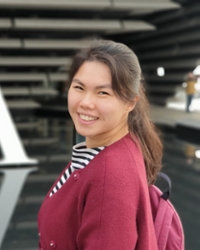 Cheng Chen, MBBChir, BA (Hons)
Stoke Mandeville Hospital, Buckinghamshire Healthcare NHS Trust
Aylesbury, United Kingdom
Cheng Chen is a specialty registrar training in respiratory medicine and general internal medicine in the Thames Valley Deanery, UK. She is a graduate of Gonville & Caius College, University of Cambridge and 2010 Fulbright Scholar, with a keen interest in respiratory research and teaching.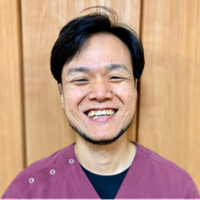 Takumi Chinen, MD
University of The Ryukyus Hospital Department of Emergency Medicine
Okinawa, Japan
"I was very proud to receive the ATS International Trainee Scholarship award. I work in the Emergency Department of the University of the Ryukyus Hospital, where I am involved in clinical practice, teaching residents, and research in the field of emergency and intensive care. Dr. Fukuda gave me very useful advice on how to proceed with my research, and I was able to present "Association of Prehospital Advanced Airway Management by Physician or Emergency Medical Service Personnel with Return of Spontaneous Circulation After Out-of-Hospital Cardiac Arrest Due to Drowning", which was a very valuable experience for me. I would like to continue my research in the future."
Contact: h200311@med.u-ryukyu.ac.jp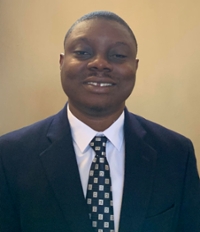 Chidiebere Peter Echieh, MBBCh, FWACS
University of Calabar Teaching Hospital
Calabar, Nigeria
Dr. Echieh is a lecturer with the Department of Surgery, University of Calabar. He is also a Cardiothoracic Surgeon with the Division of Cardiothoracic Surgery, University of Calabar Teaching Hospital, Calabar, Nigeria. He obtained Fellowship of the West African College of Surgeons in 2018. He is currently training to develop expertise on minimally invasive thoracic surgery. He is also a Ph.D. student in the Department of Clinical Translational Sciences, University of Arizona. His research interests include Thoracic Oncology, Thoracic Infections, Surgical Oncology, Thoracic Trauma, Global Health Surgery, Cardiovascular Surgery and Translational Science.
Contact: cechieh@unical.edu.ng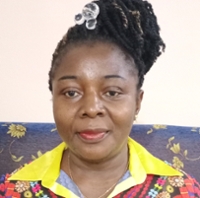 Joy N. Eze, MBBS, MPH
College of Medicine, University of Nigeria/University of Nigeria Teaching Hospital Ituku Ozalla
Enugu, Nigeria
Joy N. Eze is a Senior Lecturer/Consultant Paediatrician in the Department of Paediatrics, College of Medicine, University of Nigeria and its affiliate Teaching Hospital, University of Nigeria Teaching Hospital Ituku, Ozalla, Enugu Nigeria with a special interest in Paediatric Pulmonology; and has acquired sufficient knowledge and skills in this field of medicine. She is a graduate College of Medicine, University of Nigeria Nsukka; and a  Fellow of the West African College of Physicians. She holds a Masters Degree in the field of Public Health from University of Nigeria; has also completed the requirements for award of Masters Degree in Human Physiology from University of Nigeria in 2020. Joy Eze is a certified Global Scholar of the American Thoracic Society (Globar Scholar Programme 2017); holds a Certificate of Competence in Pan African Thoracic Society (PATS) Foundational Spirometry. She is currently a  PATSMECOR trainee (completed level 2 course) and won the BREATHE Small Grant award in 2018. She is the ATS MECOR 2019 'Best in Show' awardee for best abstract at the International Scholars Poster Colloquium. She is also an International Trainee Scholarship Awardee for ATS 2020 and 2021 respectively. She  has co-authored several journal articles on lung function, asthma and other respiratory conditions . Her current research interest is on Air pollution, Particulate matter exposure and Lung function, as well as Asthma, and Allergy in Children.
Contact: joy.eze@unn.edu.ng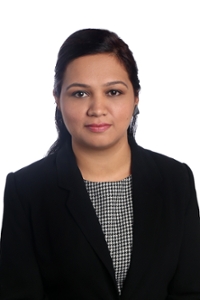 Archana Gaikwad, Postgraduate certificate (clinical trial management), Master's degree (microbiology)
University of Tasmania
Launceston, Australia
Archana Gaikwad is a PhD student with Respiratory Translational Research Group, School of Health Sciences, at University of Tasmania, Launceston campus. Her doctoral research investigates role of endothelial to mesenchymal transition (EndMT) in pulmonary hypertension and interstitial fibrosis in IPF. She had been awarded with Lung Foundation Australia/David Wilson PhD scholarship 2019 in IPF research. Before starting her doctorate, she comes with experience of over 10 years in global companies including GlaxoSmithKline, Novartis and Becton, Dickinson (BD) Medical. During her tenure, she was involved in the development of new affordable, point of care diagnostics for Tuberculosis and Immunoassays for Malaria, Dengue and Typhoid. She has worked with global organisation such as World Health Organization (WHO), FIND- TB organisation, Program for Appropriate Technology in Health (PATH) and regulatory agencies across the world.  She also has expertise in managing each aspects of the clinical trials ( Phase I- IV) for newly developed therapeutic treatments and diagnostics. Her research interests are IPF, ILD and other rare lung diseases.  
Contact: archana_gaikwad@utas.edu.au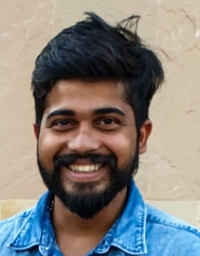 Sai Krishnan Ganesh, MSc(ENG), B.Tech
University of Bern, Switzerland
Bern, Switzerland
PhD Student in Group Schittny working on Lung Biology at Institute of Anatomy, University of Bern, Switzerland. With an understanding of Biomedical Engineering in my Bachelors and deeper insight on Biomedical Imaging in particular during my Masters, helped me narrow down my research interest into Medical Image Analysis/Processing with emphasis on advanced Machine/Deep Learning state-of-the-art techniques. The more I learn about different techniques in the field of Biomedical Engineering makes me realise that this field is like an ocean to an undersea explorer, the deeper you go the better it gets. 
Contact: sai.ganesh@ana.unibe.ch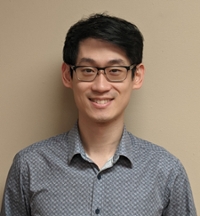 Michael Han, MD
The Canberra Hospital, Canberra ACT Australia
Canberra, Australia
Michael is a Respiratory and Sleep Advanced Trainee with a special interest in sleep-disordered breathing and predictors of treatment acceptance in continuous positive airway pressure ventilation. He completed this project during his time as an Advanced Trainee at the Canberra Hospital.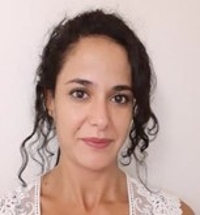 Olfa Harki, PharmD
Univ. Grenoble Alpes, INSERM U1300, CHU Grenoble Alpes, HP2 laboratory
Grenoble, France
"I'm pharmacist graduated from Monastir university (Tunisia) and currently a PhD student in the HP2 lab in Grenoble (France). My work is centered around the regulation of the VE-cadherin, a protein of endothelial junctions, by intermittent hypoxia in sleep apnea syndrome (SAS). I demonstrated that intermittent hypoxia induces cleavage of the extracellular domain of VE-cadherin releasing a soluble fragment in the blood (sVE) and increasing the endothelial permeability. The ultimate objective is to study the contribution of the increased endothelial permeability induced by intermittent hypoxia in the atherogenesis process, and to determine if the inhibition of the VE-Cadherin cleavage by pharmacological molecules could reverse atherosclerosis. This project will lead to the identification of new therapeutic targets to optimize SAS patient's anti-atherogenic treatments. The sVE might be an early biomarker for endothelial dysfunction in SAS patients, allowing an earlier diagnosis and treatment of CV consequences associated with SAS."
Contact: olfa.harki@univ-grenoble-alpes.fr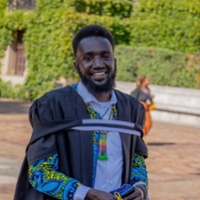 Moses Isiagi, MSc (Med), BSc (Hons)
University of Cape Town. Lung Clinical Research Unit. Division of Pulmonology and Department of Medicine. University of Cape Town & Groote Schuur Hospital
Cape Town, South Africa
Moses Isiagi is a PhD candidate at University of Cape Town (UCT), Division of Pulmonology and Department of Medicine (Lung Clinical Research Unit). His PhD title is PULMONARY REHABILITATION IN AFRICA: (A FOCUS ON COPD IN LOW RESOURCED COMMUNITIES IN SOUTH AFRICA). Currently he is writing up evidence-based recommendations to smoking related COPD which have not been amended in 21 years since 1998. These recommendations include a multi-disciplinary team to facilitate Pulmonary Rehabilitation (PR). The eventual goal of his PhD is to eventually collaborate across 54 African countries which South Africa is beginning to forge relations with especially after 22 African countries were represented in the Africa wide questionnaire, our base will be in South Africa. Moses is currently a co-supervisor of masters and honours students and works also as a tutor/facilitator in the Faculty of Health Sciences Health and Rehabilitation Department at UCT which he has done UCT from 2016. He trains first year Physiotherapists, Occupational therapists, Audiologists, and medical students in becoming Integrated Health Care Professionals. With this, he facilitates conditions where students can work in a supportive environment, effectively communicate as a team, and ultimately develop higher cognition whilst answering questions related to real life health complications. This year (2021), Moses will train younger students in high resolution respirometry and pulmonary rehabilitation as part of my PhD in medicine at the lung institute in University of Cape town. This he will do with a team of experts from four Hospitals in Cape Town.
Contact: Moses.isiagi@uct.ac.za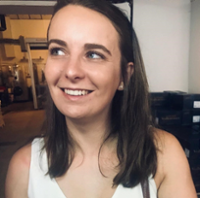 Merel Jacobs, MS
Ghent University & Ghent University Hospital
Ghent, Belgium
"I am currently a 3rd year PhD student at the laboratory for translational research in obstructive pulmonary diseases in Ghent, Belgium. My main research interest is in immunology. My PhD project is about the role of B lymphocytes in the pathogenesis of COPD."
Contact: jacobs@ugent.be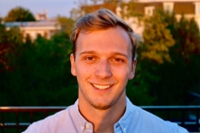 Thijs Lilien, MD
Emma Children's Hospital, Amsterdam UMC 
Amsterdam, The Netherlands
Thijs Lilien received his master's degree Medicine from the University of Amsterdam in 2019. After his graduation he started as a junior researcher at the Max Planck Institute for Heart and Lung Research in Bad Nauheim, Germany until the beginning of 2021. After his work at the Max Planck Institute he returned to the Emma Children's Hospital of Amsterdam UMC to continue as a PhD-student at the Pediatric Intensive Care Unit and to build on the research performed in Germany. His project focuses on the effects of hyperoxia in critically-ill children, most notably those affected by viral lower respiratory tract infection. His main interest are cardiopulmonary physiology, mechanical ventilation and physiology of oxygen transport. 
Contact: t.a.lilien@amsterdamumc.nl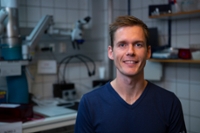 Mads Dam Lyhne, MD
Department of Clinical Medicine, Aarhus University and Department of Cardiology, Aarhus University Hospital
Aarhus, Denmark
Mads Dam Lyhne graduated medical school in 2015 and has worked in cardiology after his residency. From 2017-2020 he did his PhD project on acute pulmonary embolism in a porcine model (to be defended in 2021). He is currently working in anesthesiology to pursue his interest in cardiovascular physiology and pharmacology. He research career began during medical school with a project on chronic right heart failure and pulmonary hypertension in rats (under surname Vildbrad) and has developed into a focus of acute right heart failure. His main interests are cardiopulmonary physiology, interdependence between organs and ventricles, acute pharmacological interventions and invasive hemodynamic evaluation.
Contact: mads.dam@clin.au.dk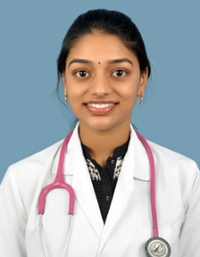 Samira Narayan, MBBS, (MD Pediatrics)
Dr. D.Y. Patil Medical College, Hospital and Research Centre, Pune
Pune, India
"I am a final year Pediatrics resident. I chose a topic on Asthma for my M.D. Thesis as I have a keen interest in Pediatric Pulmonology. I would like to pursue the same and further specialise in Allergy and Asthma."
Contact: samiranarayan4@gmail.com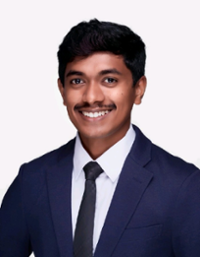 Jayanth Kumar Narayana, MS, BS
Lee Kong Chian School of Medicine, Nanyang Technological University, Singapore
​Singapore, Singapore
"I am a doctoral student at Nanyang Technological University working in the Translational Respiratory Research Lab at LKCMedicine. In 2019, I successfully joined the NTU-Exeter PhD programme and currently conduct my doctoral research under the joint supervision of Asst. Prof. Sanjay Chotirmall (Assistant Professor and Provost's Chair in Molecular Medicine, NTU) and Prof. Krasimira Tsaneva-Atanasova (Professor of Mathematics for Healthcare, University of Exeter). Prior to my PhD, I specialised in pure mathematics receiving a BS-MS dual degree from the prestigious Indian Institute of Science Education and Research, Pune, India. Although a mathematician by training, my research interests greatly focuses on chronic respiratory diseases. In particular, I work with microbiome datasets from the airway, to better understand respiratory diseases such as bronchiectasis, COPD and asthma at an individual level for patient stratification and precision medicine. My work seeks to translate rich biological datasets into clinical practice through the development of experimentally supported and interpretable tools to risk-stratify patients based on their microbiome. As a pure mathematics student, I have a keen sense and fascination with the application of mathematical concepts to biology and medicine. Against the backdrop of increasingly data-driven medicine and heterogeneity of respiratory diseases, I feel there is an urgent need for the development and application of novel analytical approaches to efficiently handle complex biological datasets towards personalized medicine and improved clinical outcomes in respiratory medicine."
Contact: ​jayanthk001@e.ntu.edu.sg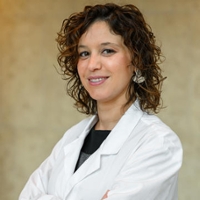 Elisa Perger, MD 
Istituto Auxologico Italiano IRCCS and University of Milano-Bicocca 
Milan, Italy 
"I am an Italian physician-scientist and I received my MD degree in 2011 and the board certification in Internal Medicine at the University of Brescia (Italy) in 2017. I had specialty training in Sleep Medicine at the Italian Association of Sleep Medicine (Italy). Over the years, I have developed an interest in the treatment of sleep apnea, which took me in 2015 to be a full-time researcher at Toronto University for a Fellowship in Sleep Medicine (dr TD Bradley). After leaving Toronto in 2016 and returning to Italy, I had clinical responsibilities in an Internal Medicine and Sleep Clinic. In order to pursue my deep interest in sleep medicine, in 2017 I entered Dr Redolfi and Professor Arnulf's Sleep Clinic at Pitiè-Salpetrierre Hospital and Sorbonne University in Paris - France. I have a recognized experience in Research and Clinic of Sleep Medicine evaluating patients with sleep diseases from both a neurological and respiratory point of view. I am a member of the American Thoracic Society, of the French Sleep Society (SFRMS) and of the Italian Sleep Society. I have been a member of the Central Adjudication Committee of the International multicentre RCT ADVENT-HF since 2016. Since 2018 I have obtained a permanent position as Sleep Medicine specialist and research physician in the Clinical Research Institution of Istituto Auxologico Italiano in Milan (Italy). In 2019 I joined a one-month research expedition in Peru with the University of Grenoble to study sleep disturbances related to chronic mountain sickness in the population living in the highest city in the world (La Rinconada, 5300m altitude)."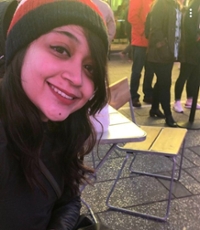 Aminah Abdul Razzack, MBBS
Dr. NTR University of Health Sciences,  India.
Andhra Pradesh, India
Aminah Razzack is an international medical student from Dr. NTR University of Health Sciences, India. Her research interests lie in the area of internal medicine ranging from cardiology to critical care and pulmonology. She has over 35+ abstracts accepted at prestigious international conferences. She is a research enthusiast and aspires to be an Interventional Cardiologist in the future.
Contact: aminahrazzack1@gmail.com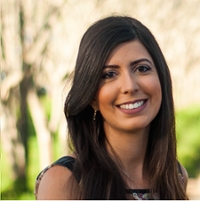 Thayla Santino, MSc
Federal University of Rio Grande do Norte
Natal, Brazil
Thayla Santino, MScPT, is a Certified Cardiorespiratory Physiotherapist from Brazil. Currently, a PhD Candidate in Physiotherapy at the Federal University of Rio Grande do Norte/Brazil. She specialized in Health Informatics by the Federal University of São Paulo/UNIFESP. Former scholar of the Emerging Leaders in the Americas Program at McGill University/Canada. Interested in development, cross-cultural adaptation, psychometric approaches, and knowledge synthesis of patient-reported outcome measures for chronic lung diseases. Also interested in rehabilitation interventions for people with chronic lung diseases. 
Contact: thaylaamorim@gmail.com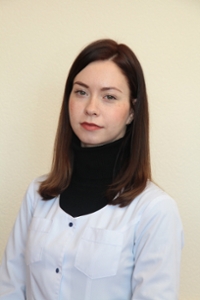 Kseniia Suska, MD
Dnipro State Medical University, Department of Occupational Diseases and Clinical Immunology
Dnipro, Ukraine
Kseniia Suska is a PhD student at the Dnipro State Medical University with research interests in bronchiectasis in adults in industrial region, primary ciliary dyskinesia in adults.
Contact: kseniiasuska@gmail.com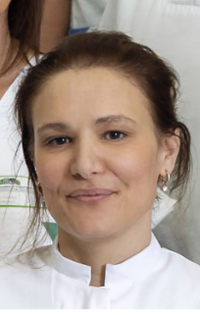 Franziska Trudzinski, MD
Thoraxklinik Heidelberg Pulmonology and Critical Care Medicine, Heidelberg University, Germany
Heidelberg, Germany
Dr. Trudzinski completed Advanced Specialty Training in both Respiratory Medicine and Intensive Care Medicine at the Saarland University Medical Center, Homburg. She is a Consultant Physician at the Thoraxklinik Heidelberg. Her research interests are Chronic obstructive pulmonary disease (COPD),  Critical Care and Transplantation.
Contact: Franziska.trudzinski@med.uni-heidelberg.de
2021 Awardees Not Pictured:
Gabrielle Antonio
Babtunde Awokola
Olayemi Awopeju
Matthew Burman
Yuzo Suzuki