Pulmonary Vascular Diseases Week
---

Welcome Message
We are happy to introduce the week of March 21st through 27th, 2021 as Pulmonary Vascular Disease (PVD) Week by the ATS and the Public Advisory Roundtable (PAR).  Our goal is to increase awareness of Pulmonary Vascular Diseases.  We also wish to provide a forum to highlight new research findings in the causes, diagnosis, and management of PVDs, support ongoing research efforts, and provide resources for patients, families, and clinicians.  Pulmonary vascular diseases are diverse and primarily involve clots in the pulmonary blood vessels (pulmonary embolism) or high blood pressure in the lungs (pulmonary hypertension). Pulmonary embolism is one of the most common PVD's and is potentially fatal.  The Center's for Disease Control and Prevention (CDC) reports as many as 900,000 people in the U.S. (1 to 2 per 1,000) can be affected by thromboembolic disease (diseases caused by clots in the veins or travel to the lungs).  This number may be higher in patients who have by COVID-19.  Fortunately, there are excellent treatment options to manage these diseases, including oral medicines that thin the blood (anticoagulants), and minimally invasive procedures, rather than major surgery, to remove the clots.  Pulmonary hypertension (PH) is an often-unrecognized condition that can progress to right heart failure.  The World Symposium on Pulmonary Hypertension (WSPH) recognizes 5 groups of PH, each with unique characteristics, causes and management.  The most common causes of PH are left-sided heart failure and chronic lung disease.  Other causes of PH include genetic causes, congenital heart disease, liver disease, HIV, connective tissue diseases, certain medications and drugs, sarcoidosis, sickle cell disease and chronic thromboembolic disease.  As our understanding of the mechanisms of PH grows, so does our ability to diagnose PH early and manage the condition, offering tremendous hope for better longevity and improved quality of life.  ATS is proud to highlight Pulmonary Vascular Disease Week as an opportunity to increase the dialogue about resources and opportunities to improve the lives of our patients affected by these conditions.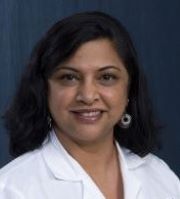 Vidya Krishnan, MD, MHS, ATS-F
Chairperson, ATS Patient and Family Education Committee
Associate Professor, Case Western Reserve University / MetroHealth campus, School of Medicine
Division of Pulmonary, Critical Care and Sleep Medicine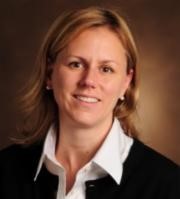 Anna Hemnes, MD, ATS-F
Assembly Chair, ATS Pulmonary Circulation Assembly
Associate Professor
Division of Allergy, Pulmonary and Critical Care Medicine
Vanderbilt University Medical Center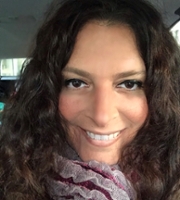 Marie Rand
Co-Founder & Managing Director, PH Aware Global Association
Member, ATS Public Advisory Roundtable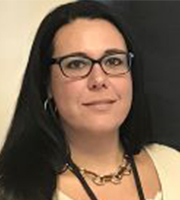 Kerri Connolly
Director of Programs and Services
Scleroderma Foundation
Immediate Past Chair, ATS Public Advisory Roundtable
 ATS Pulmonary Vascular Diseases Week Partners

Creating Global Pulmonary Hypertension Awareness Through Engagement and Innovation to Forge a New Course to a Cure.Our unique expertise is in digital marketing and creating and leveraging innovative technology to support the constituents we serve. Our expertise allows us to operate more definitively and cost effectively, ensuring that more of our funding goes directly to programming.  We have a unique vision of how state of the art tools drive global awareness and how mobile technology, big data and machine learning can be leveraged for the betterment of the global pulmonary hypertension community.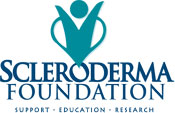 The Scleroderma Foundation is the national organization for people with scleroderma and their families and friends. It was formed January 1, 1998, by a merger between the West Coast-based United Scleroderma Foundation and the East Coast-based Scleroderma Federation. Their three-fold mission is based on furthering support, education, and research for scleroderma and related diseases.