Environment & Lung Health
---

Welcome Message
Welcome to Environment and Lung Health Week hosted by the American Thoracic Society (ATS) and the Public Advisory Roundtable (PAR)! This event is especially important and timely this year. The COVID-19 pandemic has shown us how critical clean air is to everyone's health. Also, recent reports of our warming climate, wildfires, severe weather events and flooding bring the harsh effects of environmental change to our attention. The environment has great impact on people living with lung disease. It is well known that higher levels of air pollution can lead to increased symptoms, worse lung function and more hospitalizations in patients with airway diseases such as asthma and chronic obstructive pulmonary disease (COPD). We also know that air quality is linked to poor health outcomes for patients with other conditions like heart disease or stroke. The ATS has educational material for patients and healthcare professionals to learn more about how the environment affects lung health and ways to protect people. The ATS strongly advocates for clean air and better environmental quality in the United States and around the world. We hope this important event will increase knowledge and  support more discussion about our environment and its relationship to health. Thank you for attending!     
Patrick Belvitch, MD
Assistant Professor of Medicine
The University of Illinois College of Medicine

Jean-Marie Bruzzese, PhD
Professor of Applied Developmental Psychology
Columbia University School of Nursing

Tonya Winders
President & CEO
Allergy & Asthma Network
Membership Chair, ATS Public Advisory Roundtable
 ATS Environment and Lung Health Week Partner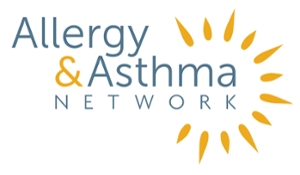 Allergy & Asthma Network is the leading nonprofit patient education and advocacy organization for people with asthma, allergies and related conditions. Our patient-centered network unites individuals, families, healthcare professionals, industry and government decision makers to improve health and quality of life for Americans with asthma and allergies. We specialize in making accurate medical information relevant and understandable to all while promoting evidence-based standards of care.