Scleroderma Week
---

Welcome Message
Welcome to Scleroderma week at the ATS.  Scleroderma is a rare disease characterized by fibrosis, or scarring, of affected organs. The name scleroderma comes from the Greek words "skleros" (meaning hardness) and "derma" (meaning skin). Although scleroderma was originally described because of skin thickening and contractures of joints, we now classify scleroderma into one of two major categories: limited (or localized) and systemic. Limited scleroderma is usually localized to skin and underlying tissue, whereas systemic scleroderma affects skin, blood vessels, and internal organs such as the lung. When scleroderma affects the lungs, it may cause symptoms such as fatigue, shortness of breath, or cough, and is usually associated with interstitial lung disease (pulmonary fibrosis) and/or pulmonary hypertension.  Therapeutic options in scleroderma lung disease have traditionally focused on immunosuppressive medications, such as cyclophosphamide or mycophenolate. More recently, the anti-fibrotic drug nintedanib was recently FDA approved, capable of slowing the rate of decline of lung function in patients with scleroderma-associated ILD.  Together with the Scleroderma Foundation, the American Thoracic Society aims to increase awareness of the lung manifestations of scleroderma, to provide resources for clinicians, patients, and families, and to support research efforts that will enhance our understanding of the molecular underpinnings of scleroderma in order to develop newer, more effective medications for our patients with scleroderma.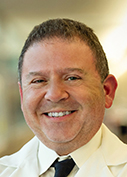 Eric S. White, MD, MS, ATSF
Professor
University of Michigan

Kerri Connolly
Director of Programs and Services
Scleroderma Foundation
Immediate Past Chair, ATS Public Advisory Roundtable
ATS Scleroderma Partner
Scleroderma Foundation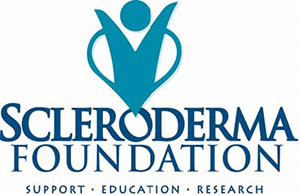 The Scleroderma Foundation is the national organization for people with scleroderma and their families and friends. It was formed January 1, 1998, by a merger between the West Coast-based United Scleroderma Foundation and the East Coast-based Scleroderma Federation. Their three-fold mission is based on furthering support, education, and research for scleroderma and related diseases.
Disclaimer:
"The ATS Lung Disease Week Web site is designed for educational purposes only. You should not rely on this information as a substitute for personal medical attention, a diagnosis from a physician, or direct medical care. If you are concerned about your health or that of a family member, please consult your family's healthcare provider immediately. Do not wait for a response from our members, staff or partners."