Sarcoidosis Week
---

Welcome to Sarcoidosis Week at ATS! Sarcoidosis is one of the most common interstitial lung diseases. It affects 50-140 people per 100,000 individuals in the United States. African Americans have a 3-5 fold higher incidence of sarcoidosis. Around half of people with sarcoidosis develop chronic disease. People with sarcoidosis can present very differently from one another. Respiratory symptoms of sarcoidosis can include shortness of breath, cough, chest pain and fatigue. It is not only a cause of end-stage pulmonary fibrosis, cor pulmonale, and pulmonary hypertension, but can lead to sudden death, neurologic and other solid organ impairment. Despite the impact of this disease, there has been limited research investment or progress in sarcoidosis. Sarcoidosis is an understudied disease with significant morbidity and mortality that is a major health burden in the US.
The wide range of symptoms makes diagnosis, treatment, and management of sarcoidosis challenging for both clinicians and patients. Many individuals with sarcoidosis require long-term treatment to prevent disease progression. Corticosteroid therapy is the cornerstone of treatment in sarcoidosis, but can be associated with significant adverse effects. Steroid sparing agents such as methotrexate, azathioprine, mycophenolate and anti-tumor necrosis factor (TNF) therapies are used; however, these therapies are not effective or poorly tolerated in 20-40% of patients. In addition these treatments all have potential serious adverse effects, and none are FDA approved for sarcoidosis. Additional therapies are needed for patients with chronic sarcoidosis.
The ATS and the Foundation for Sarcoidosis Research are interested in research to further understand mechanisms of disease progression to potentially inform new medicine approaches for better treatment and management of sarcoidosis patients. The goal is to identify potential new treatments that will be a potential cure for patients suffering from this complex disease.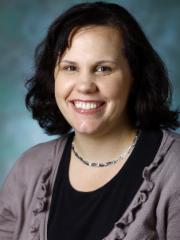 Michelle Eakin, PhD
Associate Professor of Medicine
Co-Director
Johns Hopkins Adherence Research Center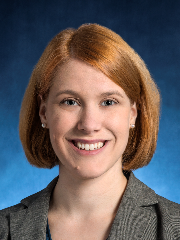 Michelle Sharp, MD, MHS
Assistant Professor
Co-Director
Johns Hopkins Sarcoidosis Program
ATS Sarcoidosis Partner
Foundation for Sarcoidosis Research

The Foundation for Sarcoidosis Research (FSR) is the nation's leading nonprofit organization dedicated to finding a cure for this disease and to improving care for sarcoidosis patients. Since its establishment in 2000, FSR has funded numerous domestic and international research efforts and has worked diligently to provide resources to thousands. FSR provides funding and collaborations for research and initiatives which focus on the understanding of sarcoidosis, addresses the causes of the disease, counters the suffering of patients, and advances the potential for a cure.