Pneumonia Week
---

Community acquired pneumonia (CAP) is a major cause of respiratory morbidity and mortality worldwide. In many parts of the world it is the leading cause of death due to infection. Whilst we typically think of pneumonia as a bacterial infection, the pneumonia associated with SARS-CoV-2 infection (COVID19) has certainly brought viral pneumonias into the realm of every being on our planet.  The impact of this pandemic will be remembered for generations, and we must recognise the successes and failings of this pandemic, and the clear demonstration of the importance of international collaborative efforts to halt the spread of pandemic respiratory infections.
This week is also an opportunity to remember the millions of people affected each year by other respiratory viruses, such as Influenza, Respiratory Syncytial Virus (RSV), Human Metapneumovirus and others. The impact of masking, physical distancing, and staying home when unwell have had dramatic effects in many countries, in reducing the rates of these infections. As COVID eventually subsides, I hope we take with us as a community, behavioural changes that will have a lasting impact on all pneumonias into the future.
The ATS has been very active in supporting our members and the community since the pandemic began, through the provision of COVID related educational material delivered through our own website and the COVID-19 Real-Time Learning Network. At the same time, we also recognise that other infections continue to occur, and require ongoing research and education to improve the outcomes of patients with all infections.  Antibiotic resistance is a major threat to effective management of bacterial CAP, and now 12 months on from the release of the ATS/IDSA CAP guidelines we are reminded of the importance of appropriate prescribing and antimicrobial stewardship to reduce the emergence of resistant pathogens. 
It seems highly fitting that we conclude 2020 recognising the impact of pneumonia – bacterial, fungal and viral, and we continue to support public health strategies, research and the development of effective treatments and vaccines to reduce the impact of all respiratory infections.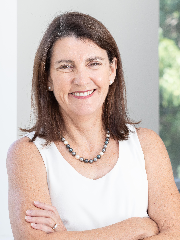 Rachel Thomson, MBBS, PhD, FRACP
Associate Professor
University of Queensland, Australia, School of Medicine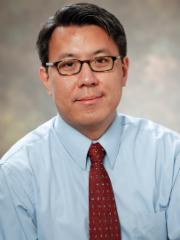 Charles Dela Cruz, MD, PhD
Associate Professor of Medicine and of Microbial Pathogensis
Director, Center for Pulmonary Infection Research and Treatment
Disclaimer:
"The ATS Lung Disease Week Web site is designed for educational purposes only. You should not rely on this information as a substitute for personal medical attention, a diagnosis from a physician, or direct medical care. If you are concerned about your health or that of a family member, please consult your family's healthcare provider immediately. Do not wait for a response from our members, staff or partners."