LAM Week
---

Welcome Message
This week the American Thoracic Society focuses on Lymphangioleiomyomatosis or "LAM" for our Lung Disease Week series.  LAM is a rare but serious lung condition that primarily affects women, leading to the formation of pulmonary cysts.  The average age of diagnosis is roughly 35 years old and unfortunately most women with LAM have had symptoms for several years before ultimately being diagnosed.  Although the pace of research is increasing, we currently have no cure for LAM. However, treatment with medications called mTOR inhibitors may improve lung function in some women with LAM. The ATS is committed to funding research and promoting awareness for LAM as well as supporting patients with this condition.  This is why we are partnering with the LAM Foundation to spread awareness about this rare but important condition but also to funding research that ultimately will lead to a better understanding of this disease and treatments.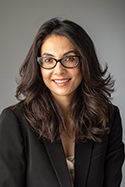 Meilan Han, MD, MS
Professor of Medicine
Division of Pulmonary and Critical Care
University of Michigan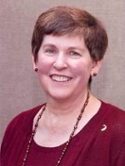 Mary Harbough, PhD
Board Member
The LAM Foundation
Member, Public Advisory Roundtable
ATS LAM Partner
The LAM Foundation


The LAM Foundation urgently seeks safe and effective treatments, and ultimately a cure, for lymphangioleiomyomatosis (LAM) through advocacy and the funding of promising research. We are dedicated to serving the scientific, medical and patient communities by offering information, resources and a worldwide network of hope and support.