Cystic Fibrosis Week
---

Welcome Message
Currently, in the United States, there are more than 30,000 individuals living with cystic fibrosis and more than 70,000 worldwide.  Greater than 1000 new patients are diagnosed with CF each year with more than 75% of patients diagnosed before the age of two.  Due to tremendous advances in therapies, more than half of the CF population is older than 18 years of age.   This is an incredible improvement from the 1950s, when an infant born with cystic fibrosis was not expected to survive to school age. 
These incredible advances have occurred through the partnership of patients, families, physicians, scientists and organizations such as the Cystic Fibrosis Foundation and the American Thoracic Society.  By working together, these groups have introduced new, life-changing therapies for patients with this disease.   These individuals and organizations have put time and resources together to bring new therapies from bench to bedside with incredible speed.  By continuing such close collaboration between these various groups, it is clear that patients with cystic fibrosis will continue to see great improvements in their quality of life. 
We hope that you enjoy Cystic Fibrosis week at the ATS and find these resources helpful in advancing your understanding of this complex disease.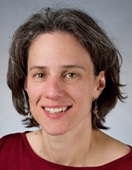 Debra Boyer, MD, MHPE
Associate Chief, Division of Pulmonary Medicine
Associate Professor of Pediatrics
Harvard Medical School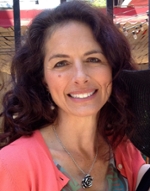 Siri Vaeth
Executive Director
Cystic Fibrosis Research Inc
Member, Public Advisory Roundtable
ATS Cystic Fibrosis Partner
Cystic Fibrosis Research Inc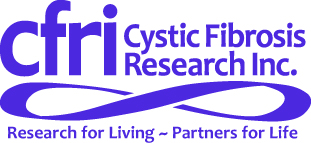 Cystic Fibrosis Research, Inc. (CFRI) was formed in 1975 by a group of parents whose children were not expected to survive their teen years. Our mission is to fund research, provide educational and personal support and spread awareness of cystic fibrosis (CF), a life-threatening genetic disease. Our vision is Inform, engage and empower the cystic fibrosis community to reach the highest possible quality of life, as we work towards a cure.