Association of Positive Airway Pressure With Cardiovascular Events and Death in Adults With Sleep Apnea A Systematic Review and Meta-analysis
---
The ATS SRN Journal Club, a live discussion, is usually conducted on a web based platform and is approximately an hour long. However, this year, we are trying a new format, i.e., a podcast (20-25 minutes), where the author presents their work in the first few minutes and is followed by a discussion between the author, moderator and an expert in the field. 
The first podcast is a discussion of a recently published paper in JAMA entitled "Association of Positive Airway Pressure With Cardiovascular Events and Death in Adults With Sleep Apnea A Systematic Review and Meta-analysis". 
Dr. Neomi Shah, co-chair of the ATS SRN Journal Club Committee, interviews Dr. Doug McEvoy who is a co-author of the aforementioned article. Drs. Shah and McEvoy are joined in the podcast by Dr. Daniel Gottlieb who is the author of the editorial. The discussion is focused on the paucity of clinical trials evaluating the impact of CPAP therapy on major adverse cardiovascular outcomes and how the published meta-analysis of 10 clinical trial informs the design and conduct of future clinical trials.
*If you are unable to play the audio please click here to download the file.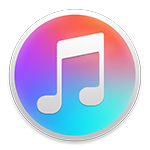 Subscribe on iTunes