Nursing (NUR)
---

---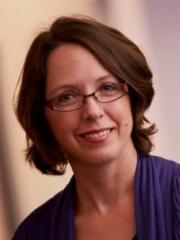 Assembly Chair
Jill Guttormson, MS, PhD, RN
Welcome to the ATS Assembly on Nursing website. It is an honor to serve as the Chair of the Assembly on Nursing for the next two years (2022-2024).

The Nursing Assembly is represented globally with national and international members. Members include scholars, clinicians, and educators within nursing or other health professions. The breadth of the work of the assembly is undergirded by experts that care for and that conduct research to address the needs of populations across the lifespan, clinical settings, and geographic boundaries within the areas of sleep, critical care, and respiratory health. Members also hold special interest and expertise in areas such as telehealth, health information technology, health care transitions, disease self-management, mental health, health behavior, rehabilitation, patient and family education, integrative therapies, occupational health, palliative care, end-of-life care and research methods to name a few. Our common interest is to improve the health of patients, families, and communities through research, practice, education, training, and advocacy. Our assembly currently has two active interest groups related to Integrative Therapies and Supplemental Oxygen. We also have a working group for Early Career Professionals.

While many Assembly members are nurses, we welcome anyone who is interested in building interprofessional collaborations and/or shares our passion for excellence in research, teaching, advocacy, and patient care to designate our assembly as their primary or secondary assembly of choice. Membership structure and fees can be found on the ATS website and include trainee memberships for those pursuing an advanced degree.

I invite all members to get involved with the Nursing Assembly and ATS committees and projects. Your involvement will provide additional opportunities for professional development and foster connections with researchers, scholars, and clinicians in your field.

I look forward to working with our current members and welcoming future members to our assembly. Feel free to contact any member of the Executive Committee with your questions, feedback, or to express interest in a committee or working group. I also encourage you to Register in the Get Involved  Database for further information on active engagement engaged in ATS!

The Executive Committee for the Nursing Assembly includes:
Assembly Chair
Jill Lynn Guttormson, PhD
Wauwatosa, WI
Immediate Past Assembly Chair
Wanda Gibson-Scipio, PhD, APRN, BC
Detroit, MI
Program Chair
Sharron J. Crowder, PhD, RN, ATSF
Fishers, IN
Program Chair-Elect
Jennifer Burgher Seaman, PhD, RN, CHPN
Pittsburgh, PA
Planning Chair
Deena Kelly Costa, PhD, RN
Orange, CT
Nominating Chair
Wanda Gibson-Scipio, PhD, APRN, BC
Detroit, MI
Web Director
Heidi Lynne Lindroth, PhD, RN
Rochester, MN
Working Group Chair
Early Career Professionals
Jonna L. Morris, PhD, RN
Pittsburgh, PA
Interest Group Chair
Interest Group On Supplemental Oxygen Therapy
Susan S. Jacobs, RN, MS
Menlo Park, CA
Interest Group Chair
Interest Group on Integrative Therapies
Tania T. Von Visger, APRN, CCRN, MSN, PCCN
Columbus, OH
Working Group Chair
Working Group on Ph.D. and Basic Translational Scientists
Kelly Potter, PhD, RN, CNE
Pittsburgh, PA
Committee Member
Chair Appointee
Carme Hernandez, RN, Ph.D, MSC
Barcelona, ESP
Thank you for your interest in the Nursing Assembly. We look forward to an exciting future and encourage your participation. For more information about the Assembly contact us at nur@thoracic.org.